Through Our Integrative Offerings
At Inspiration is Life, we blend holistic healing modalities with practical wisdom to facilitate deep transformation on all levels of your being.
Alicia draws from her extensive training in areas like energy healing, mindfulness practices, somatic techniques, and intuitive insights to provide a customized experience that meets your needs.
Explore our diverse offerings:
Transformational Life Coaching to align your outer life with your inner truth
Energy Healing sessions to release stuck patterns and reconnect with your essence
Sacred Cacao Ceremonies to open your heart and unlock inner wisdom
Inspired Life community membership to witness and support your growth
Alicia's integrative approach addresses core issues with compassion to help you actualize your highest potential. Her breadth of knowledge ensures you receive diverse tools and perspectives tailored to your journey.
Alicia brings a rare blend of wisdom, experience, and heart-centered care to her offerings. Here's why you can trust working with her for deep transformation:
Alicia is committed to holding space for your journey with care, wisdom and an open heart. If you're ready for real change, you're in good hands.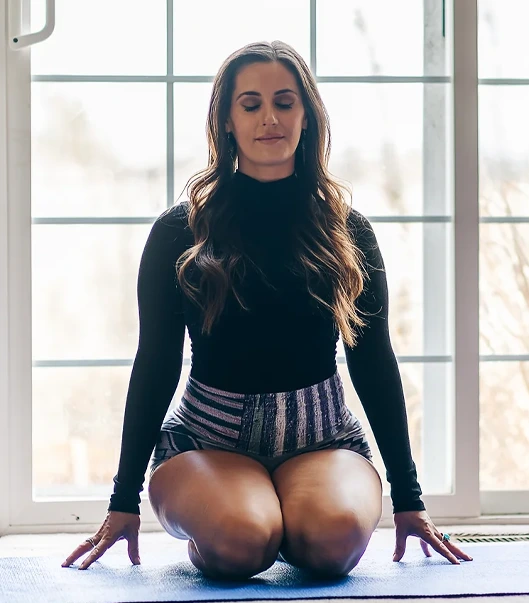 Alicia is a special person and I highly recommend her. Her ability to be flexible, up for anything, a leader, and a supporter is unmatched. I have worked with her for 6 months with one on one coaching and am about to sign up for more. She is inspiring and has a magnetic personality. You would be lucky to have her on your side as you venture towards transformation. I went through a well rounded transformation that encompassed mental health, joy, fuel for my body, and becoming my best balanced self.
LAUREN
Alicia is amazing! I worked with her for about a year and her knowledge of Pilates, yoga, and more is outstanding. She cares greatly for your personal goals and helps to make sure you have all the tools you need in order to achieve them. I would highly recommend working out with her whether that be in person or in one of her online classes.
NICOLE
I had taken 2 sessions with Alicia during some struggling moments and she was so great walking/ talking me through the entire process and made the experience a great one . Can't wait to have another session!
SHANI
I hired Alicia in December 2018- December 2020 to get me back into working out. I had not exercised in many years and I was not comfortable going to the gym. I really enjoyed Alicia's company and passion for helping me obtain a healthier me. Her aspirations for her own journey and different modalities of workouts helped me gain confidence to workout on my own. I highly recommend Alicia to obtain your resolution/workout goals.
LYNN
I truly appreciate Alicia in many ways. I am a Reiki Practitioner and she holds space for me when I need time to slow down and let myself heal and cleanse. I've done a few remote healing sessions. Her intuition is on point and it comes from understanding and love. I just started doing Yoga online with her and I couldn't be more blessed. She is patient and guides me through my uncomfortability. I'm currently pregnant and she is supporting, in helping me find my way back to flexibility. In the mind, body and spirit. What I love is that she includes essential oils, chanting and tapping. I trust her. Thank you Alicia for your support.
LUCERO
Alicia has become not only a great friend, but teacher and mentor. I am very excited to embark on this new journey in life, and learn together along the way. She is very supportive and is available to answer questions or address any concerns that usually surface when going down a path less traveled. She is very knowledgeable, and if she doesn't have an answer she tries her best to steer you in the right direction so you are able to grow and fulfill your calling. I am grateful and honored to have the opportunity to work with such a beautiful spirit.
DENISE
Absolutely loved my morning meditation session with Alicia today!!! Really makes you feel safe and grounded. I felt relaxed, Alicia does a great job at making you feel comfortable throughout and was very supportive throughout the class. Will definitely be continuing classes and recommend her to any of my friends and family. Thank you Alicia.
MARIANO
I took a 5 week yoga course with Alicia and she is a remarkable teacher! I'm a newbie so she was sure to first discuss my goals and intentions for doing yoga and then tailor a plan that fit my needs. Seeing as I desired a more spiritual practice with yoga as opposed to a workout, she took time after our sessions to discuss anything that may have come up. As an unexpected surprise, Alicia goes above and beyond with the occasional personalized phone call to follow up and see how my growth has been, As well as check in on any roadblocks along my spiritual journey. Whatever your needs, whether straight forward yoga, pilates, or a more personalized and spiritual connection, Alicia accommodates all. I highly recommend her for anyone seeking to actually grow in their practice and get more from their experience than a commercialized program has to offer.
KYLE
Alicia is not only a good friend but she's also really passionate and intuitive with her readings and work. She made me feel very comfortable in the midst of a vulnerable state while pursuing my spiritual journey and has helped me stay in a positive state with a higher frequency and more connected to my inner self. PS: We did a breathing exercise that made me feel like I was on a cloud and you would never believe that was possible if you've never done it yourself. I continue to work with her as she's the only person I trust that does genuine work in an industry that can be kind of...Eccentric/Abstract
CORY
My path crossed Alicia's at a wonderful time. I was beginning my spiritual quest along with exploring new fitness routines, when I found her. Her high energy Pilates classes really gave me the boost I needed to take my fitness to the next level. My body and mind changed in such beautiful ways. I now practice more mindfulness and take time to meditate each day. Thank you for adding the inspiration to my life!
KYLE
I was fortunate enough to meet Alicia at a time when I was going through very hard times, she was a light when my life felt so dark, her mission is to be that a light worker and I saw how it worked in my life, she motivated me every day to get out of that dark place she got me to get back to working out and being active leading up to my weight loss this year I lost a total of 25 lbs and I couldn't have done it without her she, made the workouts very fun and easy to follow she also worked on my energy and there was many days when she would just sit there and meditate with me to help me feel better. I think a small change can trigger a ripple effect and I'm so grateful for allowing her to show me the way back to positivity and being the best version of myself, I know she truly can help anyone that's willing to make changes in their lives. I hope you like I did give yourself the chance to be happy and healthy with a little guidance from her. I know it's possible.
ALEE
Are you ready to rock your world? Book the free consultation to