Start your mind, body, spirit journey to radical self-love, authentic expression, and living on purpose.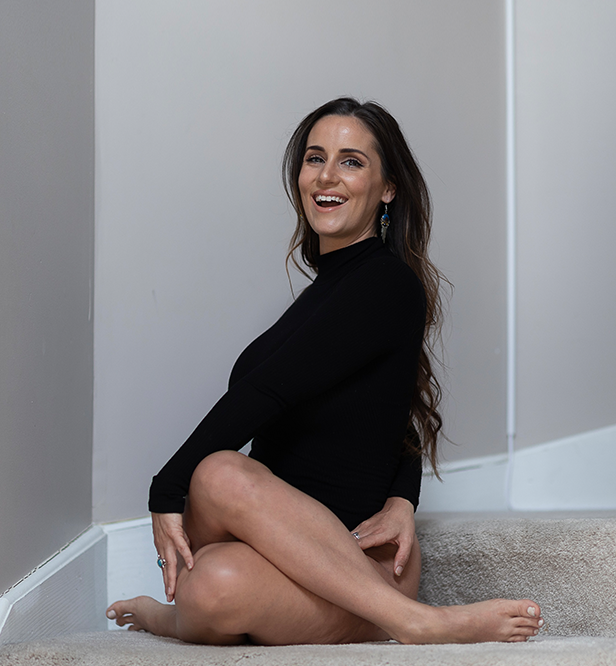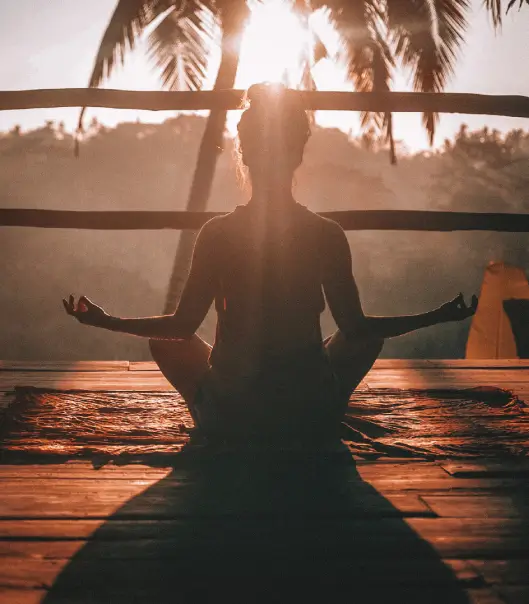 to Becoming Your Best Self
1. Rediscover Your Gifts: 
We'll help you identify your innate talents and passions so you can tune out limiting beliefs and get in touch with what makes you come alive.
2. Align with Your True Needs: 
Learn to trust your own voice, set boundaries, and express your authentic self, instead of seeking validation from others.
3. Live Your Purpose: 
Gain the clarity and confidence to take inspired action steps that align your life with your core values so you can thrive.
This structured yet personalized approach will meet you where you are and guide you through a proven transformation. From rediscovering your passions to taking bold, aligned action, we'll support you each step of the way.
Alicia's approach to your personal transformation draws from a holistic suite of modalities addressing mind, body, and soul: 
Reiki
Chakra Balancing
Ayurvedic Recommendations
Light Healing Activation
Shamanic Journeying
Ancestral/Inner Child Healing
Somatic/Nervous System Regulation
Star/Seed Akashic Record Clearing
Inner Heart Wall Clearing OR cord cutting
Tapping: Emotional Freedom Technique (EFT), Shaking & Sound Release
Plants: Aromatherapy, Teas, Essential Oils, Herbal Recommendations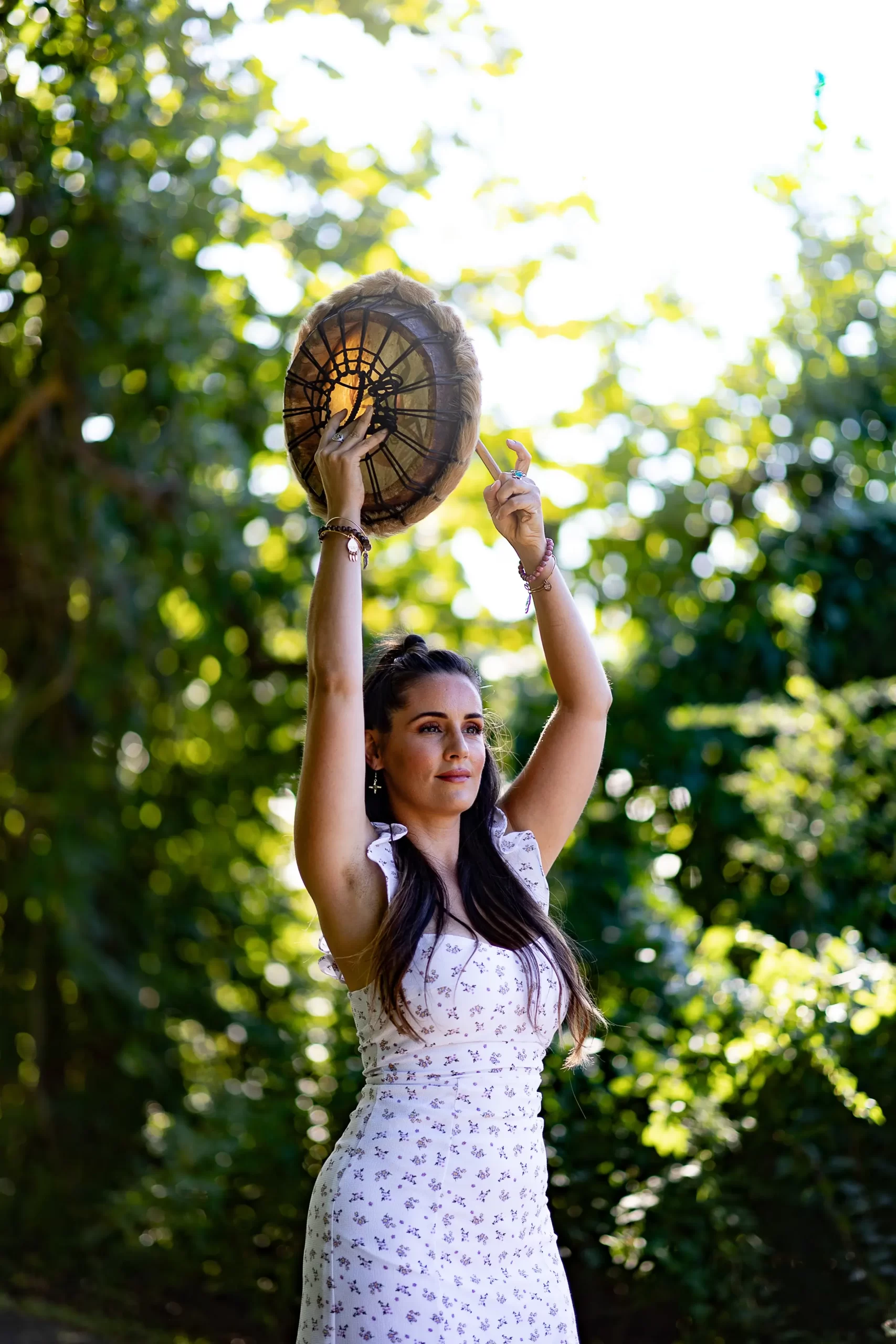 Work one-on-one with Alicia through Life Coaching, Energy Healing, or Cacao Ceremony. Individual and group options available.

Join me on a journey to create a thriving community where we inspire each other to embrace joy, pleasure, and radical responsibility.

Join transformative retreats and workshop series for community & spiritual growth or book Alicia for your private or corporate events.

Time Mastery self-paced online course and Reiki Certification programs available.
I'm a firm believer in the magic of connection to oneself through prayer, daily rituals, and sacred ceremonies. This is what I teach – to heal yourself physically, emotionally, and mentally.
You ultimately come home to harmony with your spiritual health by addressing all the layers. I feel fortunate to guide people to return to the state of love – the solution to their underlying dis"ease" which also manifests as DISEASE.
I work on a personalized level with you so that your thoughts, beliefs, and actions are in alignment and moving in the same directions as your values.
Top Motivational Coaches In 2023
Stress and past stressful life events can manifest in various ways. You may experience depression and anxiety and even feel physical symptoms like panic attacks. However, relying on over-the-counter medication isn't really effective because it's important to get to the root cause of these issues and address them.
This is where a trauma-informed coach steps in.
At Inspiration Is Life, we believe in the power of connecting to one's innermost self with holistic techniques, sacred ceremonies, and daily rituals. Inspiration Is Life is a top motivational coach of 2023, and takes pride in supporting comprehensive PTSD through somatic methods, Ayurveda clinical health, Intuitive healing and personal development guidance services.
Whether you're looking to just soothe your soul in a natural and holistic way or achieve inner harmony working with a professional, Alicia is a  motivational coach here to help.
Ready to heal your mind and soothe your soul with the experts? Reach out to work with a motivational coach in Chicago today to book a consultation, and we will be more than happy to provide you with any required information.
Complete form below to signup for the webinar
Alicia is a special person and I highly recommend her. Her ability to be flexible, up for anything, a leader, and a supporter is unmatched. I have worked with her for 6 months with one on one coaching and am about to sign up for more. She is inspiring and has a magnetic personality. You would be lucky to have her on your side as you venture towards transformation. I went through a well rounded transformation that encompassed mental health, joy, fuel for my body, and becoming my best balanced self.
LAUREN
Alicia is amazing! I worked with her for about a year and her knowledge of Pilates, yoga, and more is outstanding. She cares greatly for your personal goals and helps to make sure you have all the tools you need in order to achieve them. I would highly recommend working out with her whether that be in person or in one of her online classes.
NICOLE
I had taken 2 sessions with Alicia during some struggling moments and she was so great walking/ talking me through the entire process and made the experience a great one . Can't wait to have another session!
SHANI
I hired Alicia in December 2018- December 2020 to get me back into working out. I had not exercised in many years and I was not comfortable going to the gym. I really enjoyed Alicia's company and passion for helping me obtain a healthier me. Her aspirations for her own journey and different modalities of workouts helped me gain confidence to workout on my own. I highly recommend Alicia to obtain your resolution/workout goals.
LYNN
I truly appreciate Alicia in many ways. I am a Reiki Practitioner and she holds space for me when I need time to slow down and let myself heal and cleanse. I've done a few remote healing sessions. Her intuition is on point and it comes from understanding and love. I just started doing Yoga online with her and I couldn't be more blessed. She is patient and guides me through my uncomfortability. I'm currently pregnant and she is supporting, in helping me find my way back to flexibility. In the mind, body and spirit. What I love is that she includes essential oils, chanting and tapping. I trust her. Thank you Alicia for your support.
LUCERO
Alicia has become not only a great friend, but teacher and mentor. I am very excited to embark on this new journey in life, and learn together along the way. She is very supportive and is available to answer questions or address any concerns that usually surface when going down a path less traveled. She is very knowledgeable, and if she doesn't have an answer she tries her best to steer you in the right direction so you are able to grow and fulfill your calling. I am grateful and honored to have the opportunity to work with such a beautiful spirit.
DENISE
Absolutely loved my morning meditation session with Alicia today!!! Really makes you feel safe and grounded. I felt relaxed, Alicia does a great job at making you feel comfortable throughout and was very supportive throughout the class. Will definitely be continuing classes and recommend her to any of my friends and family. Thank you Alicia.
MARIANO
I took a 5 week yoga course with Alicia and she is a remarkable teacher! I'm a newbie so she was sure to first discuss my goals and intentions for doing yoga and then tailor a plan that fit my needs. Seeing as I desired a more spiritual practice with yoga as opposed to a workout, she took time after our sessions to discuss anything that may have come up. As an unexpected surprise, Alicia goes above and beyond with the occasional personalized phone call to follow up and see how my growth has been, As well as check in on any roadblocks along my spiritual journey. Whatever your needs, whether straight forward yoga, pilates, or a more personalized and spiritual connection, Alicia accommodates all. I highly recommend her for anyone seeking to actually grow in their practice and get more from their experience than a commercialized program has to offer.
KYLE
Alicia is not only a good friend but she's also really passionate and intuitive with her readings and work. She made me feel very comfortable in the midst of a vulnerable state while pursuing my spiritual journey and has helped me stay in a positive state with a higher frequency and more connected to my inner self. PS: We did a breathing exercise that made me feel like I was on a cloud and you would never believe that was possible if you've never done it yourself. I continue to work with her as she's the only person I trust that does genuine work in an industry that can be kind of...Eccentric/Abstract
CORY
My path crossed Alicia's at a wonderful time. I was beginning my spiritual quest along with exploring new fitness routines, when I found her. Her high energy Pilates classes really gave me the boost I needed to take my fitness to the next level. My body and mind changed in such beautiful ways. I now practice more mindfulness and take time to meditate each day. Thank you for adding the inspiration to my life!
KYLE
I was fortunate enough to meet Alicia at a time when I was going through very hard times, she was a light when my life felt so dark, her mission is to be that a light worker and I saw how it worked in my life, she motivated me every day to get out of that dark place she got me to get back to working out and being active leading up to my weight loss this year I lost a total of 25 lbs and I couldn't have done it without her she, made the workouts very fun and easy to follow she also worked on my energy and there was many days when she would just sit there and meditate with me to help me feel better. I think a small change can trigger a ripple effect and I'm so grateful for allowing her to show me the way back to positivity and being the best version of myself, I know she truly can help anyone that's willing to make changes in their lives. I hope you like I did give yourself the chance to be happy and healthy with a little guidance from her. I know it's possible.
ALEE
Working with Alicia was one of the best decisions I have taken for myself. I learned so much about me in our time together! Her guidance,energy, patience and dedication to healing is something I admire so much and feel so grateful for experiencing. She taught me that everything I need is already inside me by showing me that love can always be chosen over fear. She nourished my confidence and offered guidance to explore various aspects of my life. She introduced me to various methods (most of which I had never even heard before) that I now incorporate into my routine. It is seen that she loves what she does and it is a joy to be in her presence. I absolutely admire this woman and cannot wait to work with her again
Nicole
Working with Alicia has helped me in so many ways. Her coaching program pushed me to places out of my comfort zone and gave me the confidence to believe in myself all while healing all the parts of me that were left neglected. I am truly grateful for the experience.
Gina S.
Alicia is a special person and I highly recommend her. Her ability to be a leader, and a supporter is unmatched. I have worked with her for 6 months with one on one coaching and am about to sign up for more. She is inspiring and has a magnetic personality. You would be lucky to have her on your side as you venture towards transformation. I went through a well rounded transformation that encompassed mental health, joy, fuel for my body, and becoming my best balanced self.
Lauren C.