Women's Wellness Retreat 
January 11-17, 2024 | Punta Gorda, FL
Escape to sunny Florida for a rejuvenating women's wellness retreat from January 11-17, 2024. This 6-night, 7-day retreat helps you reconnect with your mind, body, and spirit through a beautiful blend of activities, workshops, and healing modalities.
What You'll Experience:
All-inclusive retreat
Daily yoga, meditation + breathwork
Somatic practices for embodiment
Nervous system regulation for stress relief
Workshops on self-love, intuition + creativity
Kayaking, beach walks, poolside relaxation
Healthy, organic meals + mocktails
Small group size for personal attention
Airport transport to/from Fort Myers (RSW)
This is an all-inclusive retreat for those lovely ladies who feel the call. Enjoy a retreat where you can quiet your mind, engage your body, and explore ways to inner peace. Nurture a sense of compassionate presence on your self-love journey.
This retreat will have a focus on somatic ways of engaging the mind and body. Connect to slowly integrating into the new year in a way where you can explore sustainable ways forward with more ease and less stress.
Get curious about how to have a healthy relationship with yourself.
Embrace your unique self by confidently becoming your own best friend, cheerleader, council, healer, and ally.
Experience routine habits, self-care practices, and nervous system regulation techniques that help to reduce stress and the pain response mentally, emotionally, or physically.
Reconnect with your gentle, intuitive, and embodied self.
This is a retreat to get curious in exploring what it means to embark upon self-love and acceptance.
This 6-night and 7-day adventure is calling you back home to remember your heart's wisdom.
Immerse yourself in the elemental healing of wildlife, kayaking, beaches/ hot springs, and sunshine.
Enjoy the healing benefits of good company, and laughter, and improve your overall health and spiritual wellbeing.
Leave with an understanding of how to co-create with the seasons and begin to understand your own rhythm and inner season.
Ignite the creative inspiration of your heart by dearmoring the walls of protection and limitations. Begin to invite the heart to lead the way over the mind as you deepen your relationship with what it means to be body-led.
Move, breathe, dance, and explore workshops that are catered to your mind, body, and soul.
Begin to honor the sacredness of your truth with self-love and compassion.
Nurture your body with kindness and acceptance.
Gain clarity and confidence in listening to your inner knowing by unplugging from everyday distractions and the noise of the outside world.
Together we heal, inspire, and uplift our communities. An empowered woman is an unstoppable woman. Break Free from all barriers that stand in the way of LOVE. Participate in a Women's Healing Retreat, this is a space to lean into vulnerability to come as you are.
DAY 1
3:00 PM – Settle into bungalows
5:00 PM – Family Dinner
6:30-7:30 PM – Orientation, name game & Mandala New Moon Ceremony
7:30-8:30 PM – Restorative yoga + Reiki led by Alicia (cultivating the qualities of Kapha )
DAY 2
8:00 – 9:00 AM – Hatha Yoga, Theme- Balance with the solar and lunar energies with Alicia
9:15 AM – Breakfast
10:30 – 12:30 PM – Vision Board Workshop on creating balance, fulfillment and living wholeheartedly: Intuitive Journaling on the 8 Domains of Life for Optimal Spiritual Health & Well-being with Alicia
1:00 PM LUNCH
BREAK from 2-5 pm
5:00 PM – Dinner
6:30 – 8:30 PM – Somatic Yin Yoga with Chakra Balancing led by Janet ( Pitta Balancing ), Akashic Record Clearing with Gina
DAY 3
8:00 – 9:00 AM – Barre with Alicia + Tribal Dance Meditation with Gina
9:15 AM – Breakfast
10:30 AM – Sharp – leave for HOT SPRING
11:00 AM – Upon arrival, Lumerian Activation Awaken Harmonic Universal Energies and Envision Your Heart Highest Timeline + Light Activation with Gina
5:00 PM – Dinner
7:00 – 9:00 PM – Thai Body Work Workshop led by Gina and Pillow Talk Intimacy Building Workshop with Alicia
DAY 4
8:00 – 9:00 AM – Gentle Vinyasa Yoga with Janet
9:15 AM Breakfast
11:00 – 1:00 PM – Cacao Ceremony: with eye gazing, heart coherence, and embodied dance to awaken your inner child and sense of joy, curiosity, and laughter (co-facilitated )
1:00 PM- Nourishing Lunch, grab & go bar, post-integration
Afternoon off/Free time between 1-4 pm
4:00 PM- Ayurveda & Gut Health Talk 🙂 , Enjoy a SUPERFOOD SOCIAL!
5:30 PM – Dinner
7:00 – 9:00 PM – Understanding the Inner Critic + Pink Rose Ceremony: The Art of Self Soothing w/ Gua Sha Self Care Workshop + Somatic Myofascial Release
DAY 5
8:00 – 9:00 AM – Somatic Movement + Mantra Meditation with Quan Yin Goddess of Compassion & Mercy & Intuitive Journaling with Alicia ( Vulnerability Intimacy Building Circle )
9:30 AM – Breakfast, be ready to leave
LEAVE 10:30-10:45 AM SHARP – Leave for Kayaking Adventure
5:00 PM – Dinner
6:30 – 8:00 PM – Breath-work led by Janet "Sister Wound Circle Share "
Day 6
8:00 – 9:00 AM – Bhuti Yoga with Janet
9:15 AM- Breakfast
11:00 – 3:00 PM – Beach Day & Picnic
BREAK 3-4 pm
4:00 PM – Somatic Attachment Workshop, Explore how to meet your 3 basic needs ( IRF & ATTACHMENT STYLES ), **please bring a journal**
5:30 PM – Dinner
7:00 – 9:00 PM – Aroma therapy for Emotional Freedom Charades Game + Restorative Reiki Yoga & Somatic Body Scan with Alicia (Vata Grounding )
DAY 7
8:00 – 9:30 AM- Gentle Vinyasa Yoga- I AM AFFIRMATION YOGA 🙂 + Being Seen Intimacy Closing Circle led by Janet
9:15 AM Breakfast
12:00 PM – Check out
Shared Bungalow: $2111 per person, 4 spots left
Private Bungalow: $3999 (2 spots only!) SOLD OUT
Must be paid off 45 days before the retreat
Put your first deposit down to reserve your spot today
Airport Transportation ( You are responsible for your airfare, ONLY ground transportation is provided )
January 11th at 2 pm
January 17th at 1 pm
This retreat requires a consultation call to connect prior to ensure the best guest experience.
Be sure to read through all the details on this page before our call. 
We look forward to hosting you!
REVIEW OUR POLICIES
It is important to note: Review the following agreements that will be attached to your welcome document upon sign-up.
All deposits are non-refundable. 

For those on payment plans: Fifty (50) percent of the remaining balance must be paid sixty (60) days before the retreat start date.

The total remaining balance must be paid 45 DAYS  before the retreat start date.

CANCELATION POLICY: If you decide to cancel your trip, the following fees apply and are due at the time (prior to departure) we receive written notice of your cancellation via email to "Alicia@inspirationislife.com". 

More than 60 days before the retreat start date,  75% percent of your payment previously made may be applied to another retreat. A 25% deposit is nonrefundable.
If you cancel 14 days or less before the retreat start date, you will forfeit your entire payment.

Early/Late Checkin:

If you choose to check in early or stay later you are responsible for additional payments directly with the retreat property. The retreat property will invoice you directly.

If you encounter any unforeseen circumstances to cause a late arrival or in the case of needed early departure we are not responsible for making up missed teachings, experiences, or refunds of any kind.

Scheduled Activities:

If you prefer to not participate in any of the off-site activities no money is to be credited back for opting out. 

You have the option to pay for additional massage services or wellness services during your break with a pre-sign up, these additional services are not included in retreat costs, and will be billed accordingly at the discretion of the practitioner.

Ground transportation:

is provided as a courtesy. Please schedule Welcome Document for scheduled pickup and plan accordingly if you want to use this service.  

Flights:

Y

ou are responsible for airfare. We recommend travel insurance for unexpected injuries or illness.

NO PETS. We love our fur babies but they are not welcome at our retreats unless explicitly stated.
This retreat requires a consultation call to connect prior to booking to ensure the best guest experience.
I have a lot of information on this page so be sure you read through all the details before our call. I look forward to connecting with you to share more about our retreat! 
Alicia Buivis has a playful spirit, intuitive nature & radiates an inner child that offers warmth. Her passion is to support those who are seeking to live with self love as the foundation. She believes emotional regulation is the root to fostering trust in ones self. Befriending the emotions allows space for compassionate presence.
Alicia helps those she serves in doing the inventory around identify their core values, implement boundaries, address limiting behavioral patterns and beliefs that keep them blocked.
Alicia is a 750 Hour Trauma Sensitive Yoga Alliance Certified Teacher with an additional background in Yin Yoga, Raising Conscious Kids , Pilates, Ayurveda Medicine, Somatic Attachment Therapy, Mystery School Priestess Codes & is a Reiki Master. She helps those lead with a heart centered focus on becoming the author of their reality VS. a victim to their past conditioning, fears and tribulations.
Janet Love found passion for yoga & has been practicing for over a decade completing her 200 hour Hatha Yoga Teacher Training in Costa Rica, 300 hour YTT in Peru studying Shamanic healing & plant medicine, along with a certification in Vinyasa & Buti Yoga completing my 200 hour training in Scottsdale, AZ. She also just added Yin Yoga to her practice. Her mission in creating a conscious living world has led her to attain a certification as a health coach with Integrative Nutrition & a certification with Reiki Energy Healing as well. She believes in the transformational work through healing and finding peace within self to create true self-love. 
She lives a balanced lifestyle and is here to share her knowledge with the rest of the world exerting love & positivity to support with healing and spiritual growth for the divine feminine and masculine to reach a higher version of themselves so we can all evolve to be free, powerful and live a joyous life.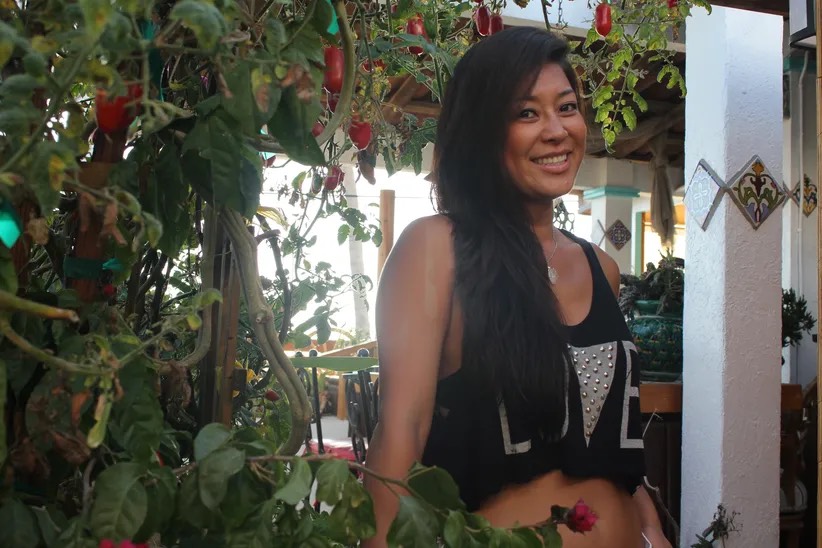 Gina is a seasoned guide on your journey to holistic wellness. With over 15 years of dedicated practice, she masterfully integrates esoteric teachings, ancient Vedic practices, and traditional healing techniques to inspire balance in body, mind, and spirit. Gina's unique approach is a symphony of massage, breath-work, energy and chakra work, multi-dimensional channeling, and light language. A certified Reiki Master, her expertise also extends to Thai Massage and Somatic practices. Gina's mission is to reconnect you to your body, awakening a deep sense of awareness and facilitating your path to self-discovery and healing. Allow her to lead you towards the harmony and balance you seek, and experience the transformative power of true embodiment.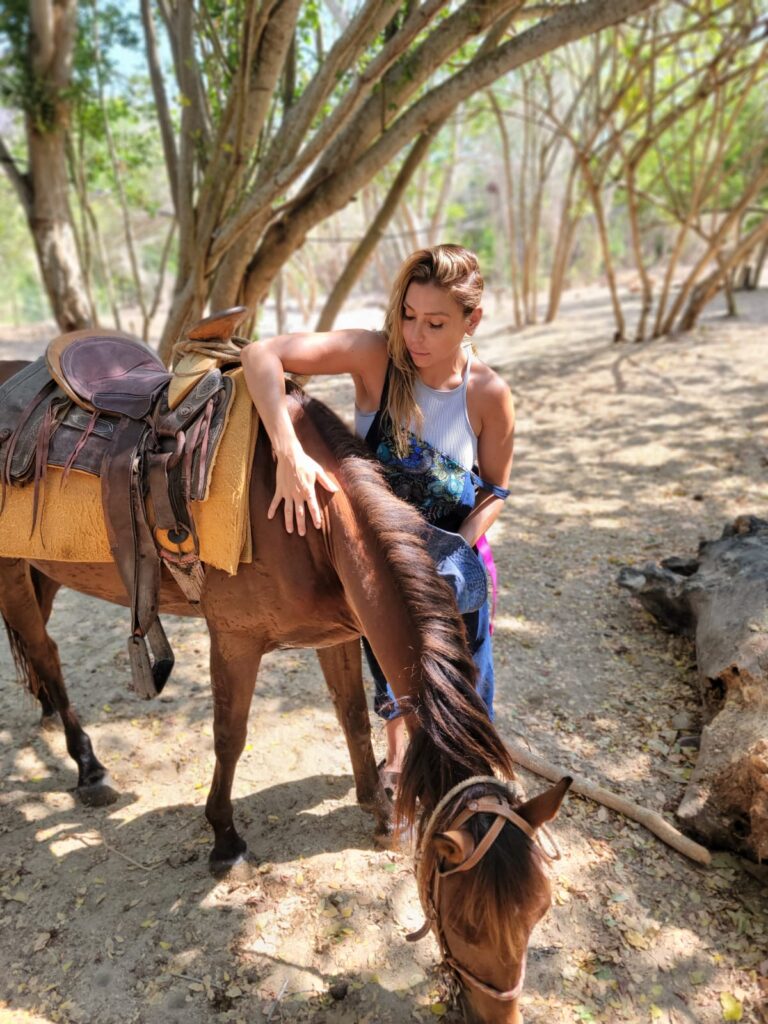 Britt is a licensed acupuncturist LAC. She is most looking forward to sharing a space to decompress, rest, and self-care with her bodywork. Her passion for wellness inspires her ambition to serve her communities lovingly and empathetically. She gives her all to facilitate optimal health. She is well known for body work and intuitive needling.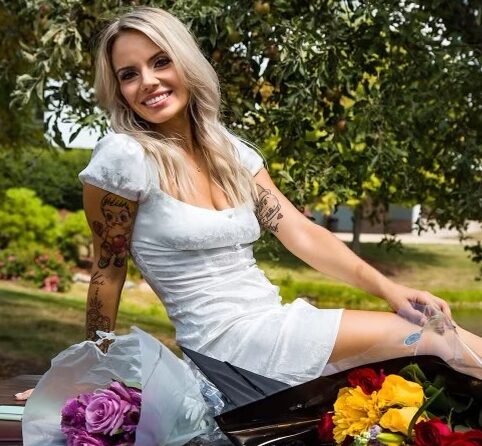 This retreat requires a consultation call to connect prior to booking to ensure the best guest experience.
I have a lot of information on this page so be sure you read through all the details before our call. I look forward to connecting with you to share more about our retreat!